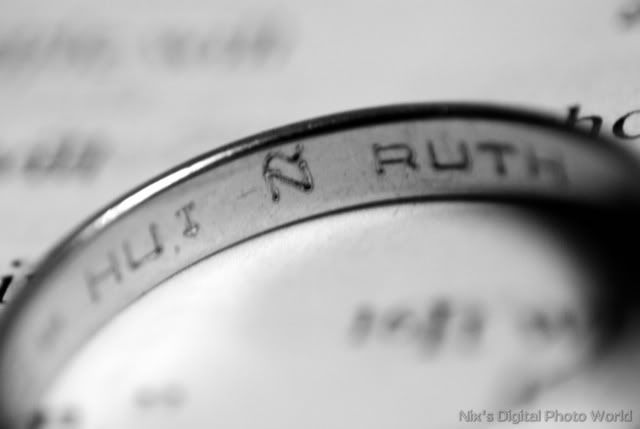 This is the wedding ring I bought 7 years ago when I asked my wife to married me. I have been wearing it since then.

This is no ordinary ring as it was specially order to specification. It took almost 1 month to arrive and was almost missed the wedding photo shooting. Made of 100pt platinum, it should last me forever, until my finger no longer fits.

One day as I was playing with some setting to photography a ring, this idea came out, taking a macro shot of name engraved in the ring.

Edited the color to make it black and white and this is what I got.