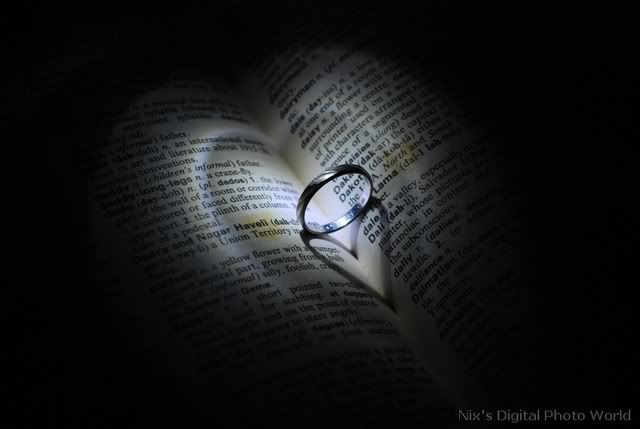 Ring Heart Shadow
This assignment was given to me as a challenge to photograph a ring with correct lighting to product a ring heart shadow.

Initially it felt kind of childish to perform such setup but after going through the process, it does required certain amount of skills. It was not as easy as I have thought.

The main difficulty in this context is to get your lighting right, in order to produce the heart shadow. Here I have resorted to use a touch light to control the angle of the shadow and put light at where it should be..