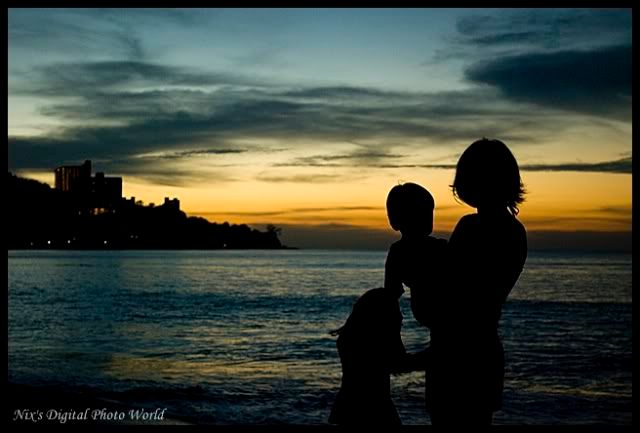 Looking at this picture, there's so much thought come into my mind. From the composition to the technique I use, it seems endless to me.
However one very significant thought come to me, that is
Take A Moment in Life
to enjoy the beauty of your surrounding. This is not an everyday event that you get to watch a beautiful sunset at Tanjung Bunga Beach, Penang with your love ones, just like this.
When the opportunity comes, stop what you are doing and enjoy it !